Blog Week 24
Last updated on
Fabian Perez This Saturday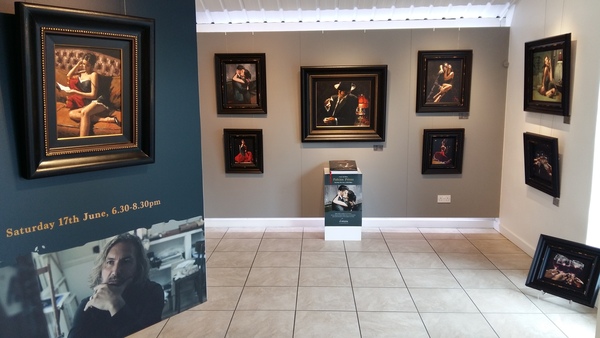 For those who haven't made arrangements for next Saturday evening, Fabian Perez is ready to enjoy the evening with you from 6.30pm – 8.30pm at the gallery.  Fabian will be with us once again to showcase his latest collection of evocative paintings and prints so we hope you can join us for a great evening of art, champagne and live music.
The latest limited edition prints are on show in the gallery now and the original paintings will be available to view at the gallery from Friday for those who cannot make the evening or would like a preview before the main event.
New Original Paintings from Barry Hilton
Local Lancashire artist Barry Hilton continues to go from strength to strength with paintings selling, and prices increasing quickly across the UK.  It is a delight to see Barry's work getting the positive response that he deserves after building momentum for over forty years.  As a close friend of the gallery, we are thrilled to still be able to source his popular paintings and we have new galleon paintings in the gallery now along with his vibrant landscapes.
Introducing Jean Picton
Another artist who has enjoyed an entire lifetime before tasting great success in the art world is Jean Picton.  Now in her 80s, Jean came to art late in life gaining her degree after forging a career in other industries becoming an actress working with the likes of Bruce Forsyth and Harry Secombe and also a successful makeup artist.
Jean's floral original paintings are just like the artist, packed with colour, vibrancy and life.  As original works they are fabulously good value at present starting from only £265 and offer a bold statement to every room they adorn.  We currently have a selection of her works on show in the gallery so do call in and take a look when you can.
The Largest Frogman Bird Sculpture to Date
We were absolutely honoured this week to have taken delivery of one of the rarest bird sculptures from the Frogman Tim Cotterill entitled 'Parliament'.  Taken from an edition of only 35 worldwide, Parliament is the largest Frogman bird sculpture we have ever had and really has to be seen in the flesh to be believed and appreciated.

As such a rare collectors item, we really do encourage collectors to come along and take a look in the flesh while it is here in person to view.
New Paintings from James Lawrence Isherwood
Following on from our successful Isherwood exhibition last month, the interest in the late Wigan artist's work continues unabated and previously unseen paintings continue to be brought into the gallery to be marketed for the first time for over forty years.
We are delighted to be able to offer two such paintings this week, both of which are iconic and sought after Isherwood subject matters.  The second of the two paintings entitled 'Leader Street, Wigan', is a particularly rare and unusual subject and a brilliantly rare example.
Both paintings are available to view in the gallery or order online now on a strictly first come first served basis.
Also New from David Renshaw…..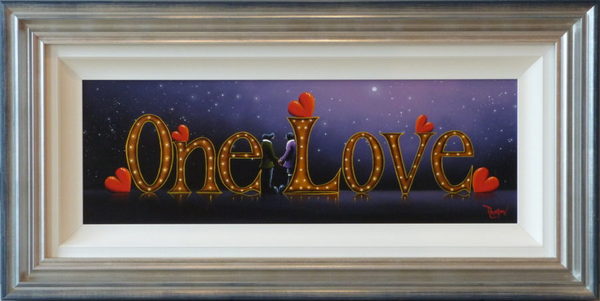 Don't forget to follow us on Facebook, Twitter and Instagram by clicking on the icons below for daily news and new arrival alerts @hepplestoneart