Blog Week 26
Last updated on
We are now less than one week away from Mackenzie Thorpe's visit to the gallery on Thursday 4th July.  It looks set to be a lovely warm evening for an arty night out so we do hope that you can come along and give the Yorkshireman a great Lancashire welcome.  Mackenzie will be at the gallery from 7-9pm to meet and chat with you and of course discuss is amazing sculpture and paintings.
Love Overload by Doug Hyde
As well as the arrival of an incredible collection of Mackenzie's art this week, we have also acquired new artwork from some of our other leading artists including Northern art favourites James Lawrence Isherwood and Geoffrey Key along with a new sculpture and limited edition print from Doug Hyde.


The new Doug Hyde's consist of a fabulous limited edition print accompanied by an incredible sculpture available either individually or as a pair.  The print is already in stock in the gallery with the sculpture set to follow soon.  Both pieces are also available to order online now but please be aware that the last similar sculpture 'Summertime' sold out immediately upon release so don't hang around on this one and pre order here now.
David Renshaw is another quick seller with at least a couple of disappointed collectors missing out on his last painting into the gallery.  Don't worry though if you missed the last one, his latest original painting is available now and is another beautiful example.
New Northern Art from Isherwood and Geoffrey Key
The Northern Art market remains strong with all of our Theodore Major paintings selling in the last few weeks and we have continued with two amazing Northern Art paintings from Geoffrey Key and Isherwood.

The Key painting is one of the finest still life paintings we have ever had from the artists and dates back to 2002.  The composition and exquisite colour palette make this an incredible proposition and we encourage any Geoffrey Key collectors to come and view this one in person.
The new Isherwood painting is also a fine example and depicts Isherwood's most sought after beach subject, Southport.  'Southport Seagulls' features heavy oils in the sky to reflect the seagulls and is a beautiful piece.  Full details are available here or by calling into the gallery.
Wanted – Josephine by the Frogman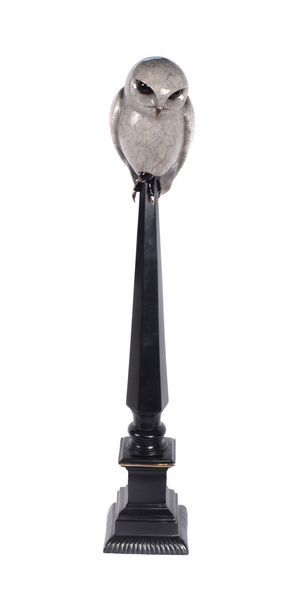 Hopefully Frogman collectors who came along to our 2019 Frogman exhibition will remember 'Josephine', our exclusive Hepplestone limited edition bronze.

As a worldwide edition of only 15, Josephine sold out during the exhibition leaving several collectors disappointed and unable to acquire a Josephine.  As a result, we now have a number of international collectors looking to get their hands on a Josephine so if you were lucky enough to get your hands on one and are now looking to find it a new home, please do let us know and we will be happy to try and rehome it for you.

The next release from Frogman to arrive will be the fun 'Splashdown'.  Cast in bronze from an edition of 350, 'Splashdown' features the adventurous green frog making a splash in pursuit of the butterfly.  


Due into the gallery soon, 'Splashdown' is available to order online now and can be viewed on the website by clicking here.
And finally, the latest unique edition from Kerry Darlington is also in the gallery now and available while stocks last entitled 'Twilight Symphony'.